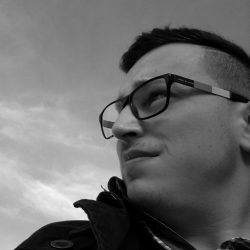 Artist: The Living Finger
Armin Ozdic was born September 14th, 1989 in Sarajevo. He graduated from the Secondary School of Applied Arts, after which he attended the Academy of Fine Arts. He worked for a large number of indie publishers, and is currently working for the French publisher "Soleil". He won the "Nikola Mitrovic Kokan" award for the Balkans best young cartoonists at the 17th Balkan festival of young comics creators in Leskovac in 2015. He lives in Sarajevo. Read more
View Bio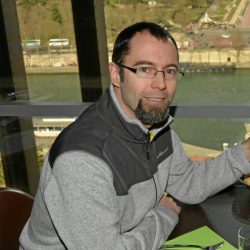 Writer: The Living Finger
Garth Matthams is a lot like you. He's a person, like you. He breathes and eats and sleeps, like you. He enjoys comics, like you. And like you, he grew up with dreams. The problem with dreams, however, is that life tends to treat them like a bully treats sand castles: it knocks them down.
So yes, he had dreams. And like many people, life got in the way.
Then one day he woke up and realized it was time to dust off those dreams and do something about them. So he wrote, THE LIVING FINGER – his first (and hopefully not last) foray into comics.
Garth lives in Nanaimo, B.C., with his beautiful, supportive, hypochondriac wife, and their two skittish rabbits. Read more
View Bio