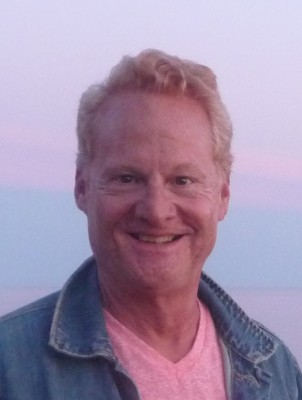 The content that follows was originally published on the Darby Pop Publishing website at http://www.darbypop.com/darby-pops-offs/darby-pops-off-no-stupid-dads-by-stu-krieger/
Everyone knows there's a difference between truth and fiction. In real life, crises are rarely averted at the last possible second, conversations aren't typically filled with rapid-fire repartee, and not every father is flummoxed by how to care for his own children. It's this last stereotypical representation that our guest blogger for today, Stu Krieger — feature writer and professor of screen writing — refuses to include in his work.  Because even though we know the difference between truth and fiction, it is wholly likely that our fiction influences our truth.
If you have a thought on the topic of the week, please join in the discussion on social media at Facebook (facebook.com/DarbyPopPublishing), Twitter (@DarbyPopComics), or in the comments below.
Until next time,
-Kristine
---
Yet no one could fault you for believing all of these things if your entire base of knowledge comes from watching movies and television shows.
I was a screen and TV writer for more than thirty years. During that time, I wrote The Land Before Time for producers Steven Spielberg and George Lucas. I also wrote ten Disney Channel Original Movies, including Zenon: Girl of the 21st Century and its two sequels, Smart House, Tru Confessions, and Cowbelles. I was the head writer and story editor on the Toot & Puddle animated series for Nickelodeon.
I always did my level best to create young characters that were curious, engaged, and open to new and challenging adventures. With the majority of my career focused on family entertainment, I had one steadfast line in the sand: I refused to portray fathers as dolts. The men in my scripts could change a baby's diaper without getting peed on. They could run a load of laundry without having an explosion of frothy soapsuds. They could make an entire meal without wearing a frilly pink apron. Not one man in any script I ever wrote forgot to pick up his kids at school because he was too busy flirting with the buxom blonde down at the office.
These things matter.
Having two (now grown) children of my own, I was very cognizant of how much of their early modeling and role-playing came from the things they were watching on TV.
More than once I had a conversation with the folks at the Disney Channel asking why the vast majority of their shows focused on kids aspiring to be rock idols or championship athletes or movie stars. Was that really the message they wanted to be sending to their core 5-12 year old audience: the only way to a happy life is to achieve international fame? The response I usually received was, "Well, that's what kids want to watch."
Okay, but isn't it our job as writers to push beyond that? Why not show smart, inquisitive kids succeeding? Why not create shows featuring great teachers and scientists and civic-minded activists? In order to have kids follow, someone has to lead.
For the past nine years, I have been a fulltime professor at the University of California, Riverside. I teach screen and television writing workshops and I constantly speak to my students about taking responsibility for the work they're putting out into the universe. Film and television images are powerful. They have impact. In every class I teach, I encourage my students to create the world they want to live in.
How many milestone advancements throughout history started with the written word?
---
Stu Krieger is a Professor of screen and television writing in the UCR Department of Theatre, Film & Digital Production. He co-wrote the Emmy award winning mini-series A Year in the Life and been nominated for Humanitas Prize for the Disney Channel original movie, Going to the Mat.  Also Stu wrote the animated classic The Land Before Time for producers Steven Spielberg & George Lucas and ten Disney Channel Original Movies. He has been a story editor and writer on Spielberg's Amazing Stories and the supervising producer on the ABC Television series Jack's Place.  He served as the head writer and story editor of the animated preschool series Toot & Puddle on Nickelodeon.  Stu also teaches the Producing the Screenplay course at the Peter Stark MFA Producing Program at USC. His first full-length play, Chasing Smoke, debuted in a staged reading at Garry Marshall's Falcon Theatre in Burbank in July 2014.