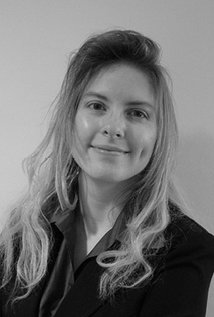 The content that follows was originally published on the Darby Pop Publishing website at http://www.darbypop.com/darby-pops-offs/darby-pops-off-the-secret-to-great-endings-by-shaene-siders/
Endings are hard. Ask anyone who has ever written a story. From wrapping up a novel, to a comic book, to a movie script, tying everything in a neat little bow is a skill that requires practice. The thing is, I hear there's a secret. A secret that our guest for today, Shaene Siders, has agreed to share with us.

If you have a thought on the topic of the week, please join in the discussion on Facebook (facebook.com/DarbyPopPublishing), Twitter (@DarbyPopComics), or in the comments section below. Tell us about some of your favorite story endings.

Until next time,
-Kristine
---
Watching TV is actually part of my job.  I'm a writer, and for a recent writing gig, I watched current episodes of a show to make sure my episode would be a good fit.  But the fit was too good.  When I turned in the outline, the producers asked me to change the ending because too many episodes had ended similarly.  I needed something different, but still "great."
So what makes a great ending?
You might think, "Well, there's no one thing that makes an ending great.  It depends on the story."  But, as I thought about it, I discovered that's not quite true.  In my opinion, there is an actual quality all great endings share.
But, before I tell you the secret, think of your absolute favorite ending to a book, comic, movie, video game, or TV show (or all five), so you can test my theory.
Okay, are you ready for the secret formula?  Here it is:  All great endings evoke strong emotion.
That's it.  All great endings evoke strong emotion.  Sounds simple, right?  But it's the execution that's the hard part.  If you try too hard to evoke emotion instead of generating it organically, the story can ring false and alienate your audience.  Evoking emotion often involves careful setup (aka "laying pipe") long before the conclusion.  Also, it typically requires that the audience truly care about your characters and what happens to them.  And just evoking emotion won't make your ending automatically satisfying.  Pissing an audience off because the ending is a cheat or nonsensical might create strong emotions, but that doesn't mean your ending is actually any good.
Still, in my opinion, you need to evoke strong emotion if you want any chance of writing a great ending.
So, what are your favorite endings, and what emotions did they evoke in you?
And, most importantly, how should I end this posting?
---
About the Author
Shaene Siders is a weapons-grade writer who specializes in action and science fiction.  You can follow her at http://www.DragonUnderGlass.com, Facebook, Twitter, or LinkedIn.