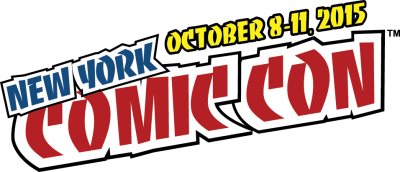 The content that follows was originally published on the Darby Pop Publishing website at http://www.darbypop.com/press/darby-pop-publishing-returns-to-new-york-comic-con/
FOR IMMEDIATE RELEASE
Media Contact: Jason Enright (PR@DarbyPop.com)
Los Angeles, CA (Oct. 1st, 2015) – Darby Pop Publishing is pleased to announce that they'll be exhibiting once again at New York Comic Con (Oct. 7-11), joined by a number of special guests, and premiering an original graphic novel — Side-Kicked — a full week in advance of its street date.
The only thing worse than a super-villain is an egomaniacal superhero. And in the world of Side-Kicked, there are plenty of both. It's usually left to the under-paid, under-appreciated underlings to both make their super-powered partners look good and keep common citizens out of danger. But what happens when the sidekicks have finally reached their breaking point?
The new 96-page trade paperback, Side-Kicked, by Russell Brettholtz and Miguel Mendonça, will be available for purchase only at Darby Pop Publishing's booth (#2107) at 20% off the list price of $14.99. All of Darby Pop's other trade paperbacks will be similarly discounted including Indestructible (Vols. 1 and 2), City: The Mind in the Machine, The 7th Sword, Doberman, and Dead Squad. There will also be NYCC-only pricing on all floppies, cover variants, convention exclusives, and limited edition lithographs.
Throughout the weekend, Darby Pop will be giving away freebies including posters, tattoos, stickers, bookmarks, and more. Special guests will be signing and chatting throughout the entire Con including:
Gary Sohmers (Toys and Collectibles Expert for "Antiques Roadshow")
Jeff Kline (creator of Indestructible, Executive Producer of Transformers: Prime and Transformers: Robots in Disguise)
Kirk Van Wormer (Illustrator for Gone Girl and Side-Kicked litho artist)
Russell Brettholtz (Writer of Side-Kicked)
Scott Barnett (Artist for Dead Man's Party)
Jeff Marsick (Writer of Indestructible: Stingray, Dead Man's Party)
Ken Kristensen (Writer of Indestructible, Todd: The Ugliest Kid on Earth)
For more information on anything/everything Darby Pop-related, please visit www.darbypop.com. Darby Pop Publishing's titles are available from Diamond Comic Distributors and Diamond Book Distributors in conjunction with Magnetic Press.
About Darby Pop Publishing
Founder Jeff Kline started Darby Pop Publishing with the goal of using the visual medium of sequential art — aka comic books — to tell all-new stories. As a life-long lover of the form, Jeff convinced a small circle of his movie/tv friends to join him as he "broke into" comics after writing/producing nearly 1000 episodes of television over the past two decades. Two years and 40+ books later, Darby Pop Publishing continues to be creator-owned, and a labor of love.