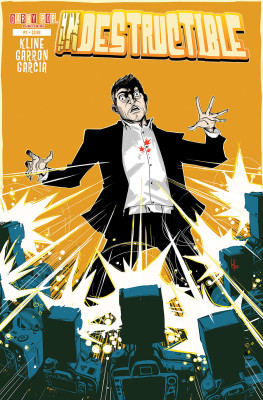 The content that follows was originally published on the Darby Pop Publishing website at http://www.darbypop.com/press/indestructible-1-solicitations-hit-the-web/
Today, our publishing partner, IDW, released their December Solicitations which include the solicitation for Darby Pop's first book, INDESTRUCTIBLE #1. The book can now be pre-ordered from your favorite local comic shop with Diamond Code OCT 130440. Check out the solicitation below:
INDESTRUCTIBLE #1 (of 4)—SPOTLIGHT: Diamond Order Code: OCT 130440 
Jeff Kline (w) • Javi Garron & Salvi Garcia (a) • Jose Lopez (c)
Meet Greg Pincus — the planet's brand-spanking-newest Superhero. One small problem: Greg is neither super, nor particularly heroic. But, he sure enjoys the perks that come with the job. Can Greg survive in a celebrity-obsessed world that wrongly believes he's indestructible? Jeff Kline (TRANSFORMERS: PRIME, G.I. JOE RENEGADES) explores this comedic take on a reluctant hero, and contemplates what is required to be considered "special" in a world where fame can come and go faster than a speeding bullet.
FC • 32 pages • $3.99
The first offering from David Wohl's new Darby Pop imprint!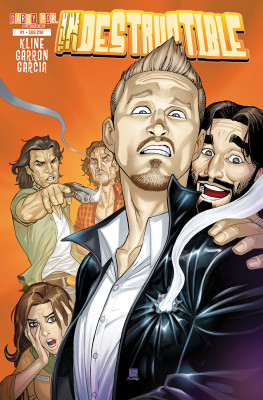 INDESTRUCTIBLE #1—Subscription Variant: Diamond Order Code OCT 130441
Jeff Kline (w) • Javi Garron & Salvi Garcia (a) • Bernard Chang (c)
For subscription customers only… enlist at your local comic shop! A variant cover from Bernard Chang!
FC • 32 pages • $3.99
The full IDW Solicitations can be found here.