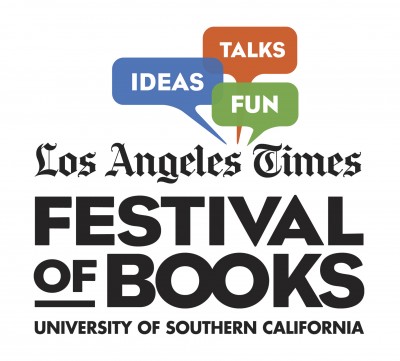 The content that follows was originally published on the Darby Pop Publishing website at http://www.darbypop.com/indestructible/april-2015-events-darby-pop-celebrates-the-7th-sword-tpbs-release-and-introduces-indestructible-stingray/
Convention season is upon us! Below you'll find a list of the conventions and events Darby Pop will be attending for the month of April along with which creatives we'll have with us and where you can find them. More to be named later, so be sure to tune back in for updates.
Los Angeles Times 2015 Festival of Books (April 18th-19th)
Who: Jeff Kline (Writer/creator of INDESTRUCTIBLE, Producer of TRANSFORMERS: ROBOTS IN DISGUISE), John Raffo (Writer of THE 7TH SWORD, DRAGON: THE BRUCE LEE STORY), Matthew Federman and Stephen Scaia (Writers of DEAD SQUAD and countless TV shows including JERICHO and HUMAN TARGET), Jose Lopez (Cover artist of INDESTRUCTIBLE, TRANSFORMERS: PRIME, GREEN LANTERN: FIRST FLIGHT) will be in attendance on Saturday, the real Greg Pincus will also be in attendance on Saturday, Jack Lambert (Co-Writer of DOBERMAN) will be in attendance on Sunday, and Renae Geerlings (Darby Pop Managing Editor). In addition, Andrew Robinson (Cover artist of THE 7TH SWORD, THE FIFTH BEATLE) will be in attendance at the Hi De Ho Comics Booth #928 on Saturday.
When: Saturday April 18th: 10am-6pm & Sunday April 19th: 10am-5pm
Where: Booth #066, University of Southern California (USC)
Signing Schedule for Booth #066:
Saturday (12pm-1pm): Writer John Raffo and Cover Artist Andrew Robinson of THE 7TH SWORD
Saturday (1pm-2pm): Writers Stephen Scaia and Matthew Federman of DEAD SQUAD
Saturday (2pm-5pm): Writer John Raffo of THE 7TH SWORD
Saturday (All Day): Writer Jeff Kline of INDESTRUCTIBLE
Sunday (11:30am-12:30pm): Writer Jack Lambert of DOBERMAN
Sunday (All Day): Writer John Raffo of THE 7TH SWORD
Sunday (All Day): Writer Jeff Kline of INDESTRUCTIBLE
The Festival of Books will be the first event following the release of THE 7TH SWORD TPB. It's a great opportunity to pick up your copy and get it signed by writer John Raffo. The Festival of Books has FREE general admission. For more info on the event visit: www.events.latimes.com/festivalofbooks
Who: Ken Kristensen (Writer of INDESTRUCTIBLE and Todd: The Ugliest Kid on Earth) at Booth #AA648, Blond (Cover Artist of DEAD SQUAD #4) at Booth #AA408, and Joshua Cozine (Darby Pop Marketing Director)
When: Saturday April 18th: 10am-6pm & Sunday April 19th: 10am-5pm
Where: Booth #301, San Jose Convention Center: 50 W San Carlos St, San Jose, CA 95113
Signings Schedule for Booth #301:
Saturday & Sunday (12pm-1pm): Writer Ken Kristensen of INDESTRUCTIBLE
Joshua Cozine will be down at Big Wow Comicfest in San Jose the same weekend as the Festival of Books with a Big Wow Exclusive and the first place you can buy INDESTRUCTIBLE: STINGRAY, the upcoming one-shot written by winner of the Darby Pop Breaking Into Comics Contest, Jeff Marsick, with art by Luca Reguzzoni. The Big Wow exclusive cover is drawn by artist Nei Ruffino and carries her signature. 50 copies will be available for sale on Saturday and 50 on Sunday for the price of $10. For more info on Big Wow and to order your tickets visit: www.bigwowcomicfest.com