The content that follows was originally published on the Darby Pop Publishing website at http://www.darbypop.com/press/april-solicits-reveal-darby-pops-the-7th-sword-and-a-new-story-arc-for-indestructible/
Today IDW Publishing released its April Solicits which included all of Darby Pop's books coming out in April! These books will be available for pre-order starting January 22nd!
THE 7TH SWORD #1—SPOTLIGHT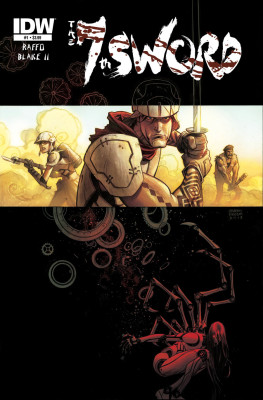 Diamond Order Code: FEB140462
John Raffo (w) • Nelson Blake II (a) • Andrew C. Robinson (c)
Daniel Cray—a samurai mercenary—stumbles upon the legendary city of ZenZion, a mysterious desert outpost under siege from a vicious warlord. The peace-loving citizenry beg Cray to defend them… forcing Cray to reluctantly draw his deadly "Malathane" sword one last time to battle a relentless army of robots and their savage masters. Science Fiction meets Samurai in an epic new adventure from John Raffo (DRAGON: THE BRUCE LEE STORY).
FC • 32 pages • $3.99
• The latest new series from Darby Pop!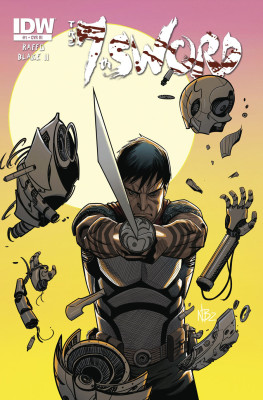 THE 7TH SWORD #1—Subscription Variant
Diamond Order Code: FEB140463
John Raffo (w) • Nelson Blake II (a & c)
For subscription customers only…a variant cover from series artist Nelson Blake II!
FC • 32 pages • $3.99
CITY: THE MIND IN THE MACHINE #3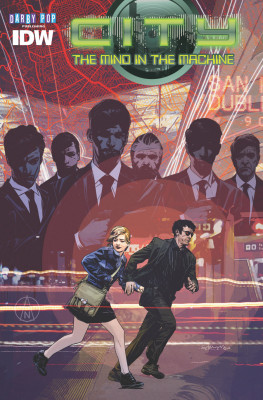 Diamond Order Code: FEB140464
Eric Garcia (w) • Drew Moss (a) • Tommy Lee Edwards (c)
Ben has uncovered a terrible secret about the accident that cost him his sight, but will his growing connection to the City help him survive long enough to exact revenge?
FC • 32 pages • $3.99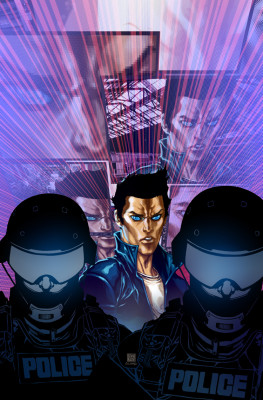 CITY: THE MIND IN THE MACHINE #3—Subscription Variant
Diamond Order Code: FEB140465 
Eric Garcia (w) • Drew Moss (a) • Bernard Chang (c)
For subscription customers only… a variant cover from Bernard Chang!
FC • 32 pages • $3.99
INDESTRUCTIBLE #5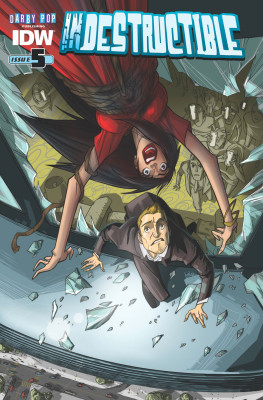 Diamond Order Code: FEB140466
Ken Kristensen (w) • Giancarlo Caracuzzo (a) • Jose Lopez (c)
With great power, comes great… er… celebrity! Now that the world believes Greg to be a superhero, everyone wants a piece of him – the League of Defenders, Hugo Boss, his roommate, groupies, Hollywood agents, uber-villains, and his mom. Some want to put him on a pedestal. Others want to bury him under one. Ken Kristensen (TODD: THE UGLIEST KID ON EARTH) takes the reigns for the next arc of Jeff Kline's INDESTRUCTIBLE.
FC • 32 pages • $3.99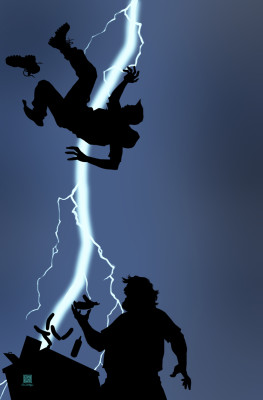 INDESTRUCTIBLE #5—Subscription Variant
Diamond Order Code:  FEB140467
Ken Kristensen (w) • Giancarlo Caracuzzo (a) • Bernard Chang (c)
For your subscription customers only… a variant cover from Bernard Chang!
FC • 32 pages • $3.99