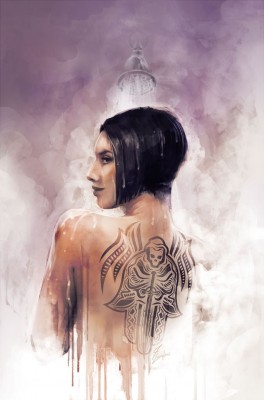 The content that follows was originally published on the Darby Pop Publishing website at http://www.darbypop.com/press/dead-squads-ayala-tal-makes-her-mark-in-the-june-solicits/
The June solicitations have been released. Below you can find all the information you'll need to preorder our books from your local comic shop.
DEAD SQUAD: AYALA TAL ONE-SHOT
Diamond Order Code: APR15 0493
Matthew Federman (W) • Stephen Scaia (W) • Netho Diaz (A) • Jeff Langevin (CA)
From the Producers of JERICHO, WAREHOUSE 13, and HUMAN TARGET
From the pages of DEAD SQUAD, the spotlight is finally shone on the mystery and history of Ayala Tal. Who is this sensual and savage killer? What does she want? And why? Scribes Matthew Federman and Stephen Scaia answer these questions (and more), and lay the groundwork for what's to come for the "Dead Squad."
FC • 32 pages • $3.99 • In Shops: 6/24/2015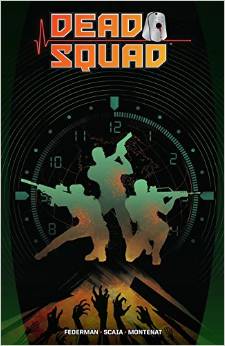 DEAD SQUAD Vol. 1 TPB
Diamond Order Code: APR15 0492
Matthew Federman (W) • Stephen Scaia (W) • Michael Montenat (A) • Jeff Langevin (CA)
Three highly trained Delta Force Operators are murdered while failing to secure nanotechnology capable of reanimating the deceased. Temporarily brought back to life via a test version of the very same science, the "Dead Squad" has 30 hours to both find their own killer and reclaim the tech capable of making their resurrections permanent. When it is revealed that each man had a different, sometimes horrifying, experience with the "afterlife," their objective becomes not just a matter of life or death, but of salvation.
FC • 120 pages • 5 issues • $19.99 • In Shops: 6/10/2015