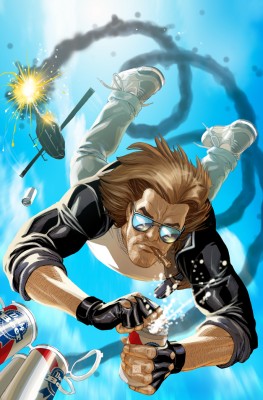 The content that follows was originally published on the Darby Pop Publishing website at http://www.darbypop.com/press/doberman-doesnt-believe-in-parachutes-in-the-january-solicits/
The January solicitations have been released. Below you can find all the information you'll need to pre-order our books from your local comic shop.
DOBERMAN #5
Diamond Order Code: NOV14 0528
Rob Rosell (W) • Scott Marder (W) • Jack Lambert (W) • Brandon McKinney (A) • Bernard Chang (C)
From the producers of IT'S ALWAYS SUNNY IN PHILADELPHIA, DOBERMAN is an action-packed laugh-out-loud love letter to the "rogue cop" flicks that defined the 80's.
A hot chick held hostage by a maniacal villain? Must be a Tuesday…
When uber-villain Kane kidnaps Frank Doberano's therapist/ladyfriend (Angie), you can bet your ass there's gonna be a showdown. Doberman must infiltrate Kane's compound, take down the heavily-armed guards, and not get shot by his own partner (Newton). While sober!!!!
FC • 32 pages • $3.99 • In Shops: 1/7/2015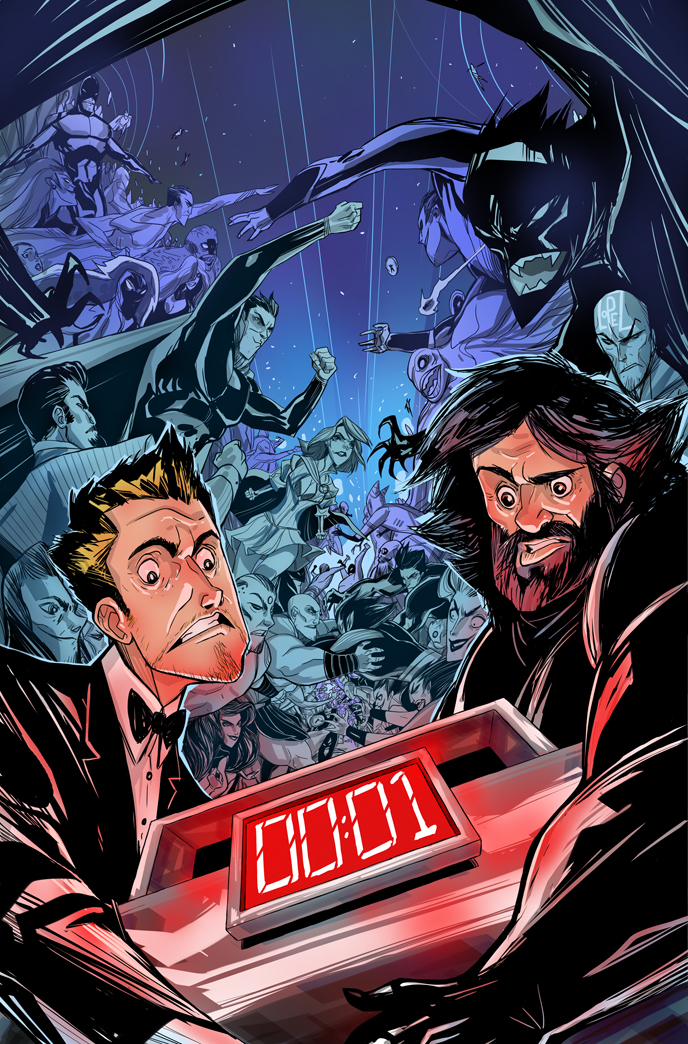 INDESTRUCTIBLE #10
Diamond Order Code: NOV14 0527
Ken Kristensen (W) • Giancarlo Caracuzzo (A) • Jose Lopez (C)
Created by Jeff Kline (TRANSFORMERS: PRIME, G.I. JOE: RENEGADES) and written by Ken Kristensen (TODD: THE UGLIEST KID ON EARTH), the unpredictable second arc of INDESTRUCTIBLE comes to a shocking conclusion.
A cranky sociopath–Tarr–has subdued the world's greatest superheroes. And a super fake! But for once, Greg's complete lack of powers may work in his favor. Will Stoner, in fact, save the day? Will Greg be forced to reveal the depth of his deception in the process? Will Barry ever put on pants?
FC • 32 pages • $3.99 • In Shops: 1/14/2015