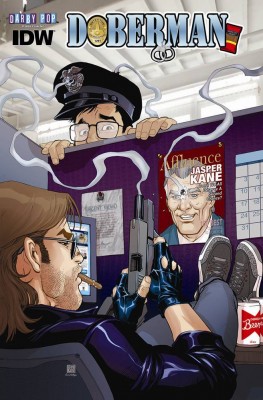 The content that follows was originally published on the Darby Pop Publishing website at http://www.darbypop.com/press/the-august-solicits-unleash-doberman-2/
The August solicitations have been released. Below you can find all the information you'll need to pre-order our books from your local comic shop.
DOBERMAN #2
Diamond Order Code: JUN14 0455
Jack Lambert (W) • Rob Rosell (W) • Scott Marder (W) • Brandon McKinney (A) • Bernard Chang (CA)
Frank Doberman rejoins the police force after years of exile, but instead of being top dog like in the old days, he finds hims himself starting over with a new uniform, new rules and regulations and a new partner.
The writing team behind IT'S ALWAYS SUNNY IN PHILADELPHIA offer this action-packed take on the buddy cop comedy!
FC • 32 pages • $3.99 • In Shops: 8/13/2014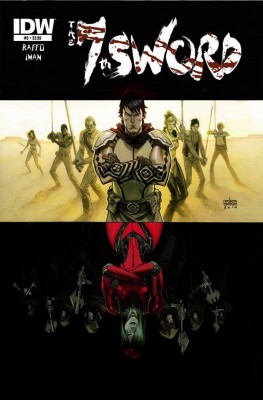 THE 7TH SWORD #4
Diamond Order Code: JUN14 0454
John Raffo (W) • Iman Max (A) • Andrew Robinson (CA)
As the students finish their training, Kathleen must develop a plan to take on the Warlord Kavanaugh and his army, but will she put her faith in a dangerous killing machine they've discovered or in the reluctant warrior, Daniel Cray and his deadly Malathane sword.
FC • 32 pages • $3.99 • In Shops: 8/27/2014