The content that follows was originally published on the Darby Pop Publishing website at http://www.darbypop.com/uncategorized/doberman-1-available-for-preorder-with-the-july-solicits/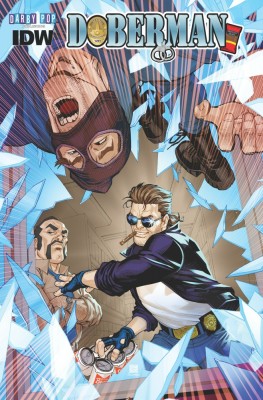 The July solicitations have been released. Below you can find all the information you'll need to pre-order our books from your local comic shop.
DOBERMAN #1
Diamond Order Code: MAY14 0556
Jack Lambert & Various (W) • Brandon McKinney (A) • Bernard Chang (C)
Frank Doberman was the greatest detective of his era with the fastest car, biggest gun, and longest… um… arrest record.  But after a drug bust went horribly wrong, Doberman disappeared, seeking solace in Mother Nature.  Now lured back to the Force by the promise of vengeance, and an ice-cold six-pack, Doberman has to deal with a new age of computers, regulations, and an uber-villain whom the world seems to believe has changed his ways.
Don't miss this new action comedy from the writers of IT'S ALWAYS SUNNY IN PHILADELPHIA!
FC • 32 pages • $3.99 • In Shops: 7/16/2014
INDESTRUCTIBLE #7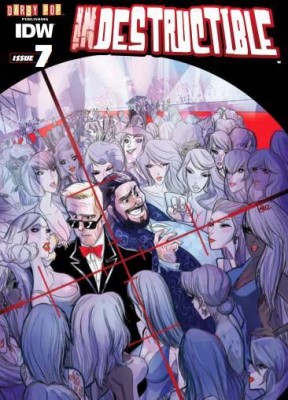 Diamond Order Code: MAY14 0557
Ken Kristensen (W) • Giancarlo Caracuzzo (A) • Jose Lopez (CA)
Barely escaping the Super Illustrated photo shoot with their body parts (and dignity) intact, Stoner and Barry run into some unexpected trouble as they prep for their People's Choice Awards debut. Meanwhile, Art gets poked, June gets bounced, Cathy gets spurned, Nancy gets pissed, and the mysterious kidnapper, Tarr, gets deadly serious.
Things just keep getting worse for Greg Pincus in Indestructible, created by Jeff Kline (TRANSFORMERS: PRIME)!
FC • 32 pages • $3.99 • In Shops: 7/23/2014