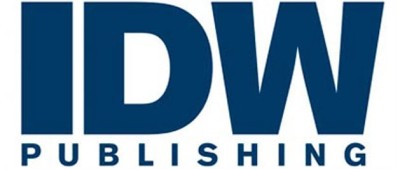 The content that follows was originally published on the Darby Pop Publishing website at http://www.darbypop.com/press/darby-pop-publishing-announces-partnership-with-idw/
New venture promises bright future for both companies
San Diego, CA (July 1, 2013) – Darby Pop Publishing is pleased to announce it has entered into a publishing and distribution partnership with premier comic book publisher IDW.  The announcement was made during Comic-Con International: San Diego.
Darby Pop Publishing was founded in 2012 by writer/showrunner and genre geek Jeff Kline (TRANSFORMERS: PRIME).  Editor-in-Chief is former Marvel and Top Cow Editor David Wohl (WITCHBLADE). The company's impressive stable of talent includes both veterans of the comic book world, as well as creatives from other media (including novels, television, and feature film).
Darby Pop Publishing has three titles currently in production: INDESTRUCTIBLE, CITY: THE MIND IN THE MACHINE, and THE 7TH SWORD.  The first of these will become available in December '13; the others will roll-out in subsequent months, to be quickly followed by a second and third wave of original comic books.
For more information, please visit www.darbypop.com
IDW Publishing titles are available from Diamond Comic Distributors and Diamond Book Distributors.
About Darby Pop Publishing
Founder Jeff Kline created Darby Pop Publishing with the goal of using the incredible visual medium of sequential art — aka comic books — to tell all-new stories crafted by a small circle of friends. As a life-long lover of the form, Jeff had been searching for years for someone with whom to partner who understood comics inside and out. And it was upon meeting former Marvel and Top Cow Editor David Wohl that Jeff knew he had finally found Darby Pop's Editor-In-Chief.  Jeff and David have since reached out to many talented writers, artists, and comics professionals to build the team behind Darby Pop Publishing's ever-growing array of original titles.
About IDW Publishing
IDW is an award-winning publisher of comic books, graphic novels, and trade paperbacks, based in San Diego, California. Renowned for its diverse catalog of licensed and independent titles, IDW publishes some of the most successful and popular titles in the industry, including: Hasbro's The TRANSFORMERS, G.I. JOE, and MY LITTLE PONY; Paramount's STAR TREK; Nickelodeon's TEENAGE MUTANT NINJA TURTLES; 2000AD'S JUDGE DREDD; THE ROCKETEER; TOHO'S GODZILLA; Wizards of the Coast's MAGIC: THE GATHERING and DUNGEONS & DRAGONS; HBO's TRUE BLOOD; and the Eisner-Award winning LOCKE & KEY series, created by best-selling author Joe Hill and artist Gabriel Rodriguez. IDW is also home to the Library of American Comics imprint, which publishes classic comic reprints, and Yoe! Books, a partnership with Yoe! Studio.
IDW's critically- and fan-acclaimed series are continually moving into new mediums. Currently, Jerry Bruckheimer Films and Disney are creating a feature film based on World War Robot; Dwayne "The Rock" Johnson and Warner Brothers are producing a film based on Ashley Wood's LORE; and Michael Bay's PLATINUM DUNES and Sony are bringing ZOMBIES VS. ROBOTS to film.